Posted by admin | Filed under SHOP
The newest edition to the Content (L)abel Limited (T)-shirt series is now available at the shop.thecontentlabel.com
Just $24 and ships worldwide.
*Key features of this piece include original photography by Dday One as featured on the cover of Dialogue with Life framed by sacred geometry on a minimalist inspired layout.
Printed on white, 100% ring spun cotton for a great fit and soft feel. Sizes include S,M,L and XL
* CERTIFIED OEKO-TEX® STANDARD 100
(Environmentally friendly production)
Posted by admin | Filed under ARTISTS / COLLECTIVE, EVENTS, NEWS, RELEASES


CNT1021 DDAY ONE – DIALOGUE WITH LIFE | VINYL (CLEAR) | CD | DIGITAL)
Out 28th October 2014

ORDER NOW



The Content Label: shop.thecontentlabel.com/album/dialogue-with-life (Vinyl / CD / Digital)
Itunes: goo.gl/2RtWJM
Amazon: goo.gl/hO2wdn

Created over several seasons, "Dialogue with Life" emerged from profound introspection and solitude. It was during this period away from external static that Dday One was able to attune to the station within. Listening inward, ideas surfaced and being guided by the whisper of inspiration, these ideas were translated into music.
The cover features a photograph that was taken from Dday One's studio window one early morning during production. The image of clouds juxtaposed with communication wires is symbolic of the title and themes of the project. These themes include courage, gratitude, the physical world and spiritual ascension. The dreamlike imagery is further realized within the sacred geometry of two triangles which represent the duality of life.
Tags: content label dday one, dday one, dialogue with life, new dday one, pre order
Posted by admin | Filed under ARTISTS / COLLECTIVE, RELEASES, SHOP
CNT1020 GLEN PORTER- THE OPEN ROAD AND THE SMELL OF BLOOD (LP|CD|DIG)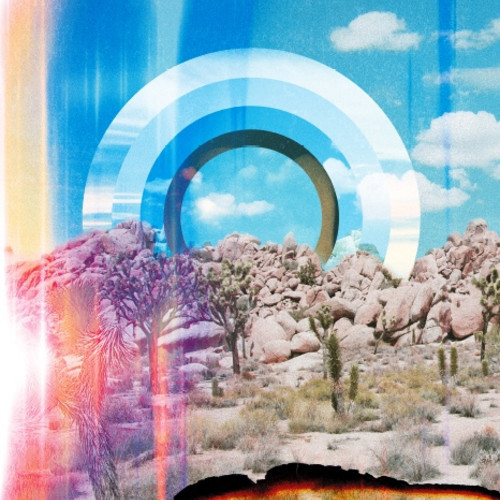 FILE UNDER:ELECTRONIC WESTERN |INSTRUMENTAL HIP HOP
FEATURES: YPPAH & D HORNE (LOS MYSTERIOSOS)
EXECUTIVE PRODUCER / A & R: UDEZE UKWUOMA
"Drum patterns are murderous; hence the smell of blood. Can't be mad at this album"- Free the Robots
"…Pretty much satisfies everything I look for when listening to music."
- Yppah, Ninja Tune
We are proud to present the latest project from California producer Glen Porter. Years in the making "The Open Road and The Smell of Blood" is a sonic "trip" that travels through various genres, including Spaghetti Western, Surf Rock, Instrumental Hip Hop and Electronic Psychedelia all meshed with Porter's signature guitar flair and devastating breaks.
This 7-part epic plays like the soundtrack to an unearthed Sergio Leone-esque Western, but all in a modern context.
"The Open Road and The Smell of Blood" will be released worldwide on limited vinyl, Digital and limited edition CD including a bonus track. The project contains original artwork by Brent Larson in collaboration with C.J Parel.

Thanks, The Content Label
Tags: free the robots, glen porter, the content label, the open road and the smell of blood, yppah
Posted by admin | Filed under UNCATEGORIZED
This is a Test Pressing Preview #2 of CNT1020 Glen Porter – The Open Road and The Smell Of Blood
Coming soon on Digital, Limited Vinyl, CD. Follow! http://instagram.com/contentlabel + http://shop.thecontentlabel.com
Tags: glen porter, the content label, the open road and the smell of blood