Posted by admin | Filed under RELEASES, SHOP
Due to demand for more copies, We Present the 2nd run of "Dday One's Heavy Migration" Photographic Ink Transfer Edition with handmade covers. Each copy was created by Dday One and hand-numbered. Only 33 copies have been made. Get it here: http://www.shop.thecontentlabel.com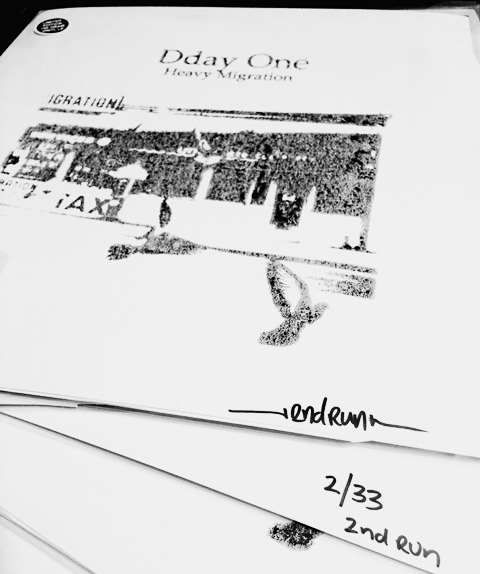 Tags: dday one, heavy migration, limited vinyl, record store day, record store day 2014
Posted by admin | Filed under ARTISTS / COLLECTIVE, DOWNLOADS, RELEASES, SHOP
We proudly present the Third (L)abel Sampler featuring tracks from the Content (L)abel catalog. The comp is available Now for Download.



Tags: 2tall(Om Unit), content label, David Vangel, ddayone, glen porter, instrumental hip hop, Long Arm, project, the content label
Posted by admin | Filed under ARTISTS / COLLECTIVE, NEWS
We want to give a shout out to our friends at Equinox Records, based in Germany. This month they are celebrating their 50th release / 10 year anniversary with a compilation called Counter Future – A Sound Exposure Vol.3.

The compilation is their most extensive and complete release on the label yet and features new material from Content (L)abel artists Dday One, Glen Porter and Gone Beyond.
The lineup for the project (in alphabetical order): 2econd Class Citizen, 813, Andreikelos, Anthony Drawn, Bit-Tuner, Bombers of Consciousness, David Vangel, Dday One, Deckard, Fulgeance, Glen Porter, Godblesscomputers, Gone Beyond, Graciellita, Haunted Days & Witch's Teat, J. Baracuz, Kevin Matthews, Kopfklang, Misanthrop, Playpad Circus, Rawbot & Skyence.
Get the Compilation Here: www.equinoxrecords.com

Tags: 2econd Class Citizen, David Vangel, dday one, Deckard, Fulgeance, glen porter, Godblesscomputers, gone beyond, Kopfklang, Sound Exposure Vol3
Posted by admin | Filed under ART, PHOTOGRAPHY, SHOP, VIDEO


http://shop.thecontentlabel.com/merch
Now available limited 8×10 fine art photography Prints
Exclusively Printed By Los Angeles based Gleam Of Light
Your print will have a Satin lustre finish with vivid color and remarkable detail
Printed by a professional lab on fine art – archival photographic paper
Please note these images are Un-matted and un-framed
Packaged with care. Printed after you order so please allow for lab production time
Prints Here:
http://shop.thecontentlabel.com/merch